Dublin bus lineup at Ringsend depot
Bus Routes serving the Terenure Area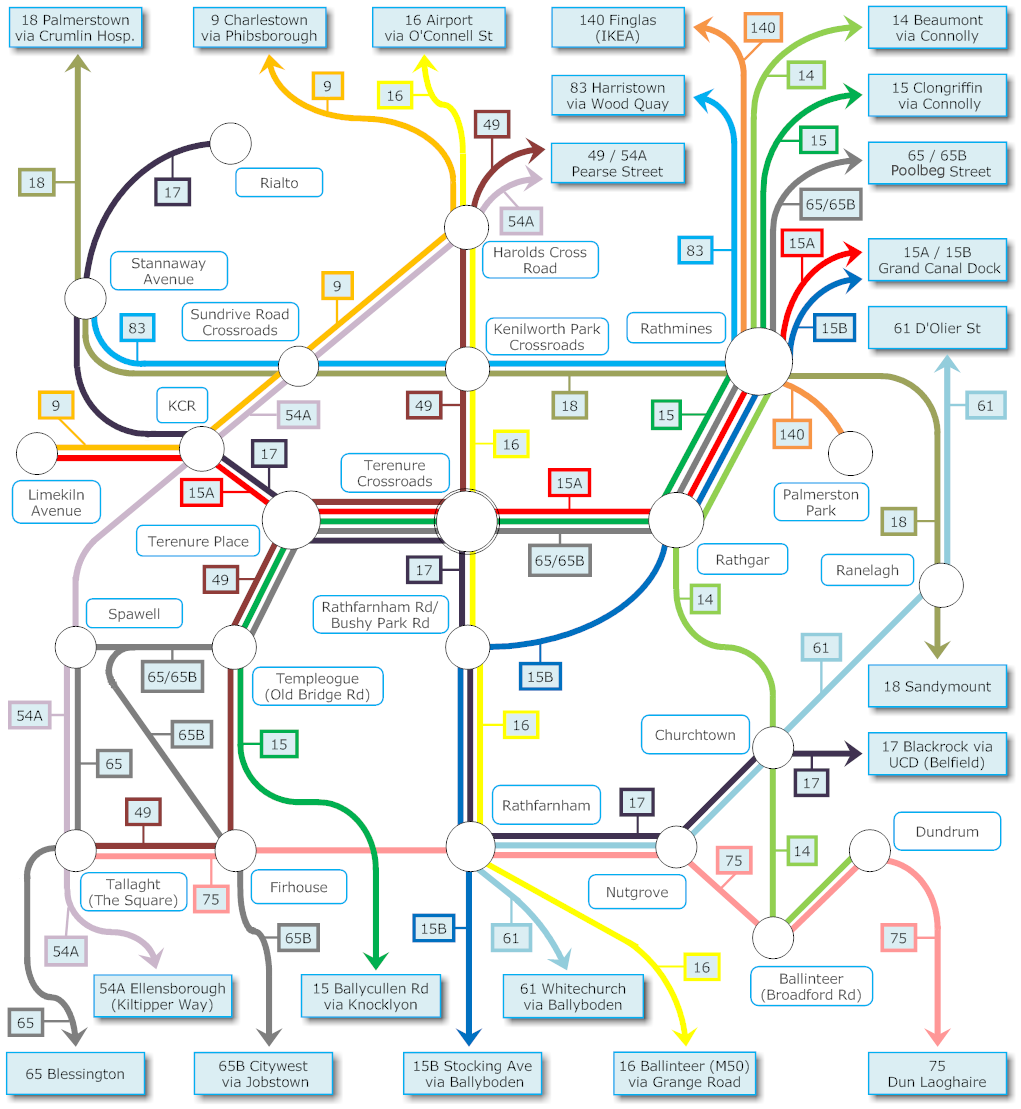 Click here to open printable version of map.
Departure Point hyperlinks in table open new window with scalable map showing bus stop locations leading away from that departure point. Information courtesy www.dublinbus.ie and www.hittheroad.ie
Bus frequency information shows timetabled number of minutes between services at given time of day. For weekdays, "am" is for service departure times between approximately 7.30 and 8.30, "day" is 8.30 - 4.30, "pm" is 4.30 - 6.00 and "eve" is after 6pm, although exact times vary from service to service. For Saturdays, "day" is before 6pm and "eve" after 6pm. This information is intended as a guide only, bearing in mind some services have different frequencies of service depending on the direction of travel.
** Since 7 October 2018 the 75 service has been operated by Go-Ahead Ireland and not Dublin Bus. Similarly the 17 service transferred on 20 January 2019 and the 18 service on 24 March 2019. Fares remain unchanged and leapcards are accepted by Go-Ahead in the same way as for Dublin Bus.