I Love Terenure 2030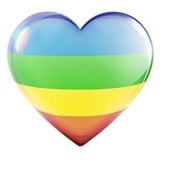 "I Love Terenure" was set up in October 2010 originally as a collaboration between local Terenure based businesses and the Terenure Enterprise Centre. It is a non-profit, membership based organisation with the aim of bringing back the community spirit to Terenure and revitalising the centre of the village. Central to its objectives is to encourage local residents to shop, eat and use local businesses and boost our local, Terenure economy.
Membership grew to over 100 local businesses, identifiable by the brightly coloured *I Love Terenure" logo in their windows. It is run by a voluntary committee of 12 traders drawn from the membership, and publishes an annual directory of its members' businesses which is distributed free of charge to all homes in the greater Terenure area.
Terenure 2030
In September 2013 a public meeting was called and attended by over 160 people in St. Joseph's Hall from which a Community Action Group, originally known as Terenure 2030, was formed. This was the umbrella body for a variety of volunteer sub-groups working on projects for the benefit of the overall Terenure community. These included a sustainable energy plan, clean-up/ green-up group (which became the Tidy Towns group), work towards an overall Village Plan, healthy eating and many more. Most of these sub-groups are still going strong and doing great work.

In 2016 Terenure 2030 was merged with I Love Terenure in order to streamline the corporate governance structure, and became "I Love Terenure 2030". Many of the local Residents' Associations, including ourselves, are represented on the governing committee.
More information
The I Love Terenure 2030 facebook page can be found here.